We had 'Stand 15' at the show and during our time at the event, we got to network with our industry peers and meet and connect with new investors and landlords. We were reminded of how valuable face-to-face communication is when it comes to sharing up-to-date industry knowledge. 
Over the day of the event we had the pleasure of speaking with many, but also picked up a few things. Here are our top 5 takeaways from the Landlord Investment Show. 
1. Fill your boots or should we say goodie bags 
There was no shortage of goodies that you could take home. Each person could easily end up with a lifetime supply of pens, pencils, and notepads. As fun as stationary is, we found our pick-n-mix bags were a hit!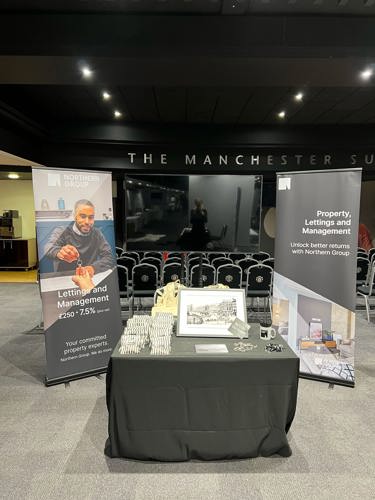 2. There are some great talks to get involved with so check out the calendar beforehand
The Landlord Investment Show day is packed full of different talks and discussions around all things property investment as the exhibition solely focuses on the UK's residential landlord and investor market. 
3. The new 'digital' way of sharing business cards
As times are changing, it is great to see so many companies opting for contact cards instead of the usual business cards. Gone are the days of having a purse full of business cards. 
4. Who doesn't enjoy a game? 
Who doesn't enjoy playing a game and being in the chance of winning a prize? There was a range of different games, from playing cards to darts, there was a game for everyone. We played "guess the year", to be in the chance of winning a historic photo of Piccadilly Gardens, Manchester. 
5. The first of many successful shows to come  
A great first exhibition after covid! We look forward to meeting with old and new faces in the future. 
The show was a great way of connecting with landlords, investors, developers & property professionals like Northern Group who can help with all aspects of buy-to-let property investment. The complimentary event is not to be missed!