As a landlord, you want what's best for your property. From compliant rent-paying tenants to a lettings agent who knows how to market your property to spark interest straight away. Naturally, the sound of animals napping on your sofa or even crawling up your walls can spark worry. This article will provide 8 reasons why you should be a pet-friendly landlord and how to make pet-friendly renting work for you and your tenants. 
What are the rules around pets? 
There should be full honesty when it comes to renting with pets. It's written in the House of Commons Library that: "a tenant must seek the prior written consent of the landlord should they wish to keep pets or other animals at the property." 
It's your responsibility as a landlord to consider the request of pets properly. You should promptly provide your response to their request with adequate reasons if you don't allow pets. For example, it would be appropriate to disallow a large dog if the property you're renting out is small in size. 
If you choose to accept the request of a pet, you can't charge additional fees. This would breach the deposit cap requirements listed in the Tenant Fees Act 2019. You must accept pets if your tenant needs a guide or assistance dog. 
Can landlords refuse a pet? 
You can refuse the request of keeping a pet, but the law is changing in favour of tenants. Tenants can challenge your refusal. 
Ultimately, it's your choice for your property. You can include this preference in the tenancy agreement and lettings advert. However, there could be implications to refusing a pet such as turning away potential tenants and consequently a loss of revenue.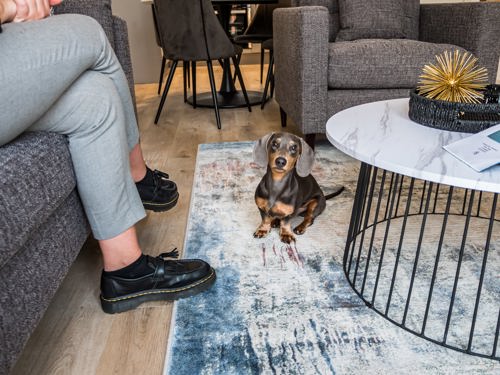 The benefits of pet friendly renting for landlords: 
As a Manchester-focused property development and management company, we're huge advocates for pet-friendly renting. From our experience with providing landlord services, here are 8 reasons why you should be a pet-friendly landlord.  
1. You attract remote-working tenants 
During the pandemic, there was an influx of both people working from home and also buying new pets. With people continually working flexibly and being at home all day, naturally, they want a pet to keep them company. A pet provides them with some company and the incentive to walk around their local area to break up the working day. There is a huge amount of people actively searching for pet-friendly apartments. 
2. You're one step ahead of legislation 
In 2022, the Government whitepaper "a fairer private rented sector" was published. It includes a plan to ensure landlords don't unreasonably withhold the consent of a pet. There is also a bill in progress in the House of Commons, known as the Dogs and Domestic Animals (Accommodation and Protection) Bill. This aims to establish rights to keep pets in domestic accommodation for the purpose of animal welfare.  
Being a pet-friendly landlord today means you're fully prepared if the law changes in favour of tenants with pets.  
3. Cities are becoming more pet friendly  
We're seeing more workplaces, shops, coffee shops, and more become more pet friendly. For example, Manchester's Feel Good Club has a resident dog that attracts customers. They have water bowls for dogs as well as a page on their menu just for dogs.  
 A huge reason why you should be a pet-friendly landlord is to keep up with the changing behaviour of people to capitalise on opportunities. If more sectors are becoming pet friendly, why not property?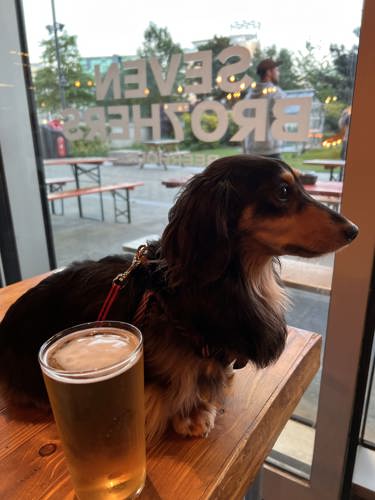 4. Other tenants enjoy being in the company of pets
We're regularly in contact with the tenants who rent properties through Northern Group. From their feedback, it's clear that our pet-friendly apartment blocks are enjoyed by the majority, even those without a pet. They enjoy seeing their pets in the corridor, and the shared outdoor spaces. Pets have started interactions between tenants and provided a more community-filled living experience.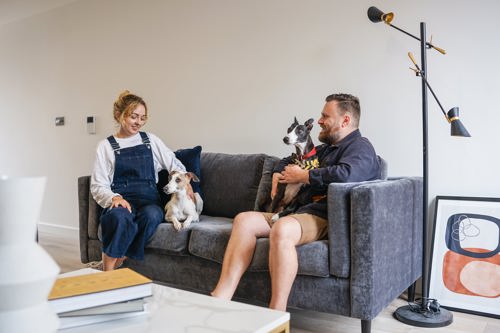 5. The data tells us this is what people want! 
The UK is made up of pet lovers. An online survey conducted in 2022 revealed the UK has 13 million dogs, 12 million cats, and 1.6 million indoor birds. All these pets need a home. 
In our property experience, people are happy to pay more for pet-friendly properties. Our enquiries for pet-friendly apartments are on the rise. Therefore pet-friendly renting could be a great revenue opportunity for you. Our pet terraces are some of the most popular parts of our residential properties.
Our chief operating officer at Northern Group, said: "demand for rentals that let you own a pet is huge – three in four tenants are reportedly looking for exactly this, and we can safely rubber stamp this data as already 50% of new tenants coming to The Quarters own a pet".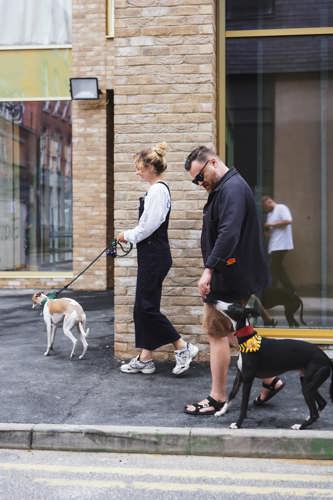 6. Stand out from your competitors
If you're struggling with void units, allowing pets could be a great way to fill them. There are still many landlords who understandably make it clear they don't allow pets. A pet policy could be what makes a tenant choose you over your competitor. 
7. Maintain complete honesty 
If you haven't allowed pets in the past, the chances are your tenants probably have had them inside your property. With a 24-hour notice needed to visit your property, many tenants find ways of living with a pet and hiding it when you stop by.  
If you commit to being a pet-friendly landlord, you have honesty from your tenants and an agreement in place in case the pet causes damage. Start open conversations with your tenants. 
8. Retain your tenancies 
Being a pet owner is a huge commitment. The chances are, pet owners are looking for long-term contracts, to have a settled living arrangement. With limited pet-friendly landlords out there, if they enjoy your space, they won't consider moving. This benefits you from not having to routinely begin the viewings, new contracts, and tenant selection all over again.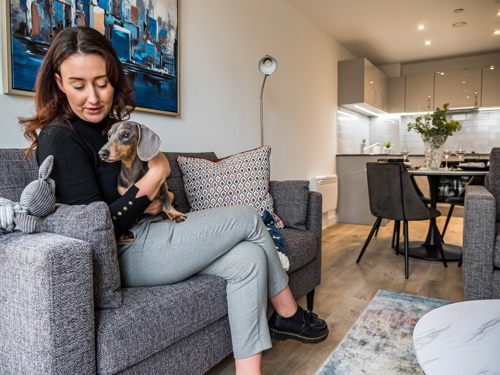 Overall, being a pet-friendly landlord provides you with more revenue opportunities, and ensures you are aligned with the current needs of tenants. At Northern Group, we make it easier for landlords with our landlord service packages. All of our services are as standard, and you have property expertise on tap. We'd love to chat with you to see how you can pet friendly renting a reality.