Ancoats-based property group Northern Group has secured Gail's unit as the well-known lunch spot pushes the next chapter of growth in Greater Manchester and Cheshire. 
The deal comes as Northern Group recently acquired the central Altrincham high street unit on Shaw's Road in the quaint Stamford Quarter. 
Gail's fit-out started after being vacated by Husband-and-wife duo, Mustard Diner, the famous London bakery will soon be baking from its second branch in South Manchester later this year. 
You may wonder how many Gail's bakeries are there in the UK?
A regular feature across London, the premium craft bakery concept started supplying top restaurants in the 90s and now is 100 shops strong with a pipeline of neighbourhood openings due to be announced across the North West. Gail's in Altrincham marks their latest opening, having opened the store to the public yesterday, Monday, 27th March 2023.  
Gail's sister brand and wholesale bakery company, The Bread Factory, with offices at Colony, workspaces from Northern Group, expand their relationship with the Mancunian property group after signing a 10-year lease. 
The 2,240sqft bakery and shop is split across two floors and will be complete with outdoor seating next to the coffee shop chain, Caffè Nero, and Altrincham Markets, the beating heart of the market town.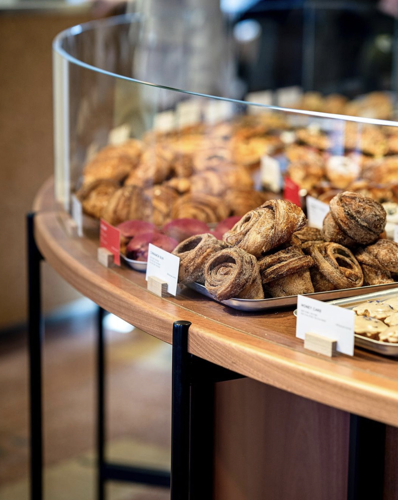 Gail's will create careers for people in craft baking and speciality coffee. The news comes welcome in the wake of an increasing number of closures in the hospitality industry. 
"With over 2,000 employees already, Gail's will be a key addition to Altrincham's longstanding success, vibrant high street and community." Says Paul Dobbs, Chief Operating Officer of Northern Group, who own several commercial and retail sites in Manchester, including the Didsbury Retail Parade in West Didsbury. 
"We've enjoyed working with Gail's, and we celebrate supporting the hospitality group as the team goes from strength to strength." 
To find out how to get to Gail's Bakery in Altrincham, click here.