We are thrilled to share the exciting news that our sister company, Colony, has been shortlisted as finalists for not just one, but two prestigious awards: Startup Magazine's Hustle Awards for 'Workspace of the Year' and Prolific North's Creative Awards for 'Inspired Space'. This remarkable achievement is a testament to Colony's unwavering commitment to creating extraordinary workspaces that inspire and empower professionals.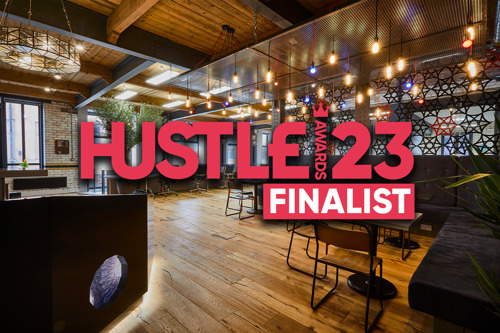 Startup Magazine's Hustle Awards 2023
Startup Magazine's 'Workspace of the Year' award recognises workspaces that go above and beyond in providing an exceptional working environment that allow entrepreneurs, freelancers, and organisations to flourish. To be shortlisted for this category is a great honour and is a clear reflection of Colony's dedicated efforts into creating workspaces that nurture creativity, encourage collaboration, and fuel personal and professional growth. 
Prolific North's Creative Awards 2023
These awards celebrate those that are putting the North on the map within the Creative and Digital sectors - Colony has been selected as a finalist for the 'Inspired Space' category, which recognises spaces "with a wow factor to fuel creativity and wellbeing". Colony has always strived to create workspaces that inspire people and boost productivity, and this is evident in every aspect of their designs.
Showcasing the continuous growth of the business, Colony is set to open their latest venue, Colony Fabrica, this summer - promising another captivating and enriching workspace for their members to enjoy. 
We wish Colony, and the rest of the finalists for both awards, the very best of luck!