Northern Group, as a leading property developer based in Manchester, has recently been awarded the Business Insider North West Residential Property Award for 'Development of the Year (fewer than 100 homes) 2023' for our development, 'One Silk Street'.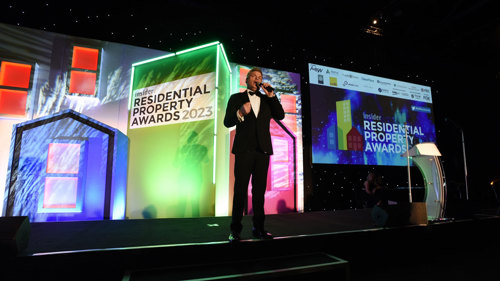 A design-led self-delivered BtR mixed-use development with 75 apartments and 3 floors of Colony coworking space.
Located in the trendy neighbourhood of Ancoats, in Manchester, this development is a collection of luxury apartments and workspace, each expertly designed with modern amenities and finishes. The development also boasts a variety of community spaces for residents to enjoy, including a rooftop terrace with stunning views of the city.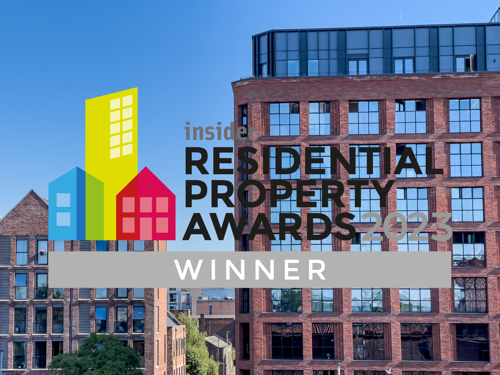 A modern impression of Ancoats' symbolic heritage cotton mills
One of the standout features of One Silk Street is its dedication to attracting new residents to the area as well as office users, switching on daytime activity and regeneration to a previously poorly utilised location. 
The Northern Group team went above and beyond to ensure that each resident felt at home, and that their needs were met. They also paid close attention to detail in the design of the building, making sure that it was both beautiful and functional. The building is truly a work of art, with stunning architecture and high-end finishes.
The judging panel commented, "In a category with a real variety of schemes on the shortlist, One Silk Street edged ahead thanks to its thoughtful design and stylish delivery. The building, extending Ancoats' regeneration even further, is of a quality that would be easily at home in a prime Manchester city centre location."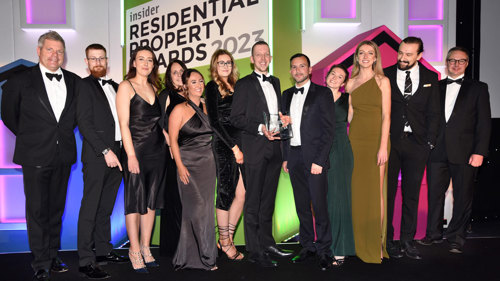 Northern Group team is thrilled to have received this recognition for the One Silk Street development and is proud to have been able to create a development that not only provides residents with beautiful and functional homes, but also delivers an outstanding level of customer service. The company looks forward to continuing to create outstanding developments in the region, like One Silk Street, and setting new standards for high-quality housing and customer service.