Latest report by Rightmove shows that asking rents have hit record highs, as the national average asking rent outside of London hits £1,231 per calendar month (pcm) which is over £300 higher than before the pandemic in 2019. The average asking rent in the North West is £1,063, which is 11.6% higher than the previous year. While the annual pace of rent growth has slightly slowed, it remains significant at nearly double-digits.
Despite rents hitting record highs, properties remain being let at an impressive speed, with the current time to find a tenant being the quickest it has been since last November. Currently, the average time it takes to find a tenant is within 17 days. Tenant demand has increased by 3% compared to the previous year, and with some relief to prospective tenants, available rental properties are up by 7%.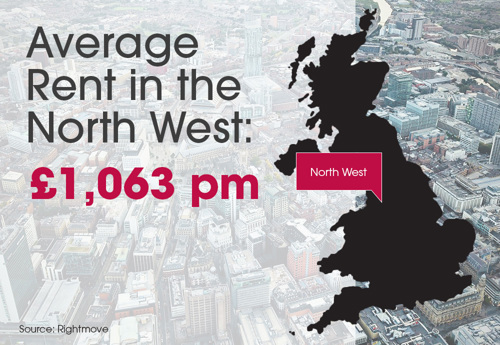 A recent study by Rightmove reveals that: 
The top 3 concerns of landlords are 'government sentiment towards the industry' (47%), 'rising taxation' (41%)' and 'increasing compliance requirements' (33%). 
25% are also concerned about the increasing costs of buy-to-let mortgages. 
Another area of concern for landlords is those with properties with a lower EPC rating due to the government's proposed EPC requirement changes.
57% of landlords revealed that, on average, tenants opt to stay in their rental properties for longer than 24 months. 
It is valuable for landlords to have a good tenant that they can keep in their properties for longer.
Are you a landlord with properties in Manchester looking to maximise the returns on your investment? Speak to one of our property management experts today. 
Source:
Rightmove Rental Trents Tracker Q2 Report (April - June 2023)